Don't Sleep on WordPress Security: A Primer on Website Protection
If you're reading this, then we can only assume that you have already created your first WordPress website—or about to. 
In any case, congratulations! That's a huge step for any business to take.
Of course, with all the things you'll be ticking off from your operational website checklist, here's one that's often lost in the process: the need for website security. Heck, you might even think, "Why should I be worried? My website isn't big enough for hackers to take notice of."
Unfortunately, much like the real world, it's our complacency in these matters that makes us even more vulnerable than we'd care to admit. And make no mistake: no matter how big or small your website is, it has value. 
Besides, it's not how much data hackers can steal from you as much as how they can exploit your data for their ends. The countless Facebook security breaches, to use a scary example, made the entire world aware that there's enough of our personal data out there that can be weaponized against us.
Then again, while you can't prevent outright stealing, you still have the power to at least make things difficult for those potential data thieves! It's just a matter of implementing some up-to-date security standards for your website—particularly if you're using a WordPress website.
Just in case we're not making it clear enough how that matters, here's why:
WordPress is Often Attacked by Hackers 
"WordPress is used by 60.4% of all the websites whose content management system we know. This is 33.5% of all websites."
That's the latest report published on W3Techs, an independent web analysis firm, that confirms as of this writing how huge the market is. 
So, if there's a reason why WordPress is constantly getting attacked by hackers, then it's simply this: every website in the world that matters runs on WordPress. It's the king of all Content Management Systems (CMS), and everyone's taking a swing at them.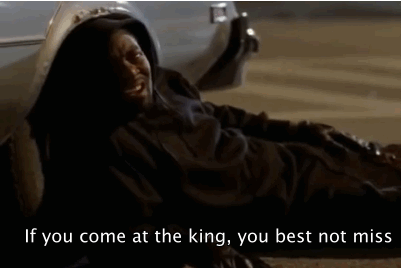 However, if there can be any good that could come out of it, it's that it forces you, the responsible website owner, to be more proactive on overseeing the issues that might affect your website. And for years, there is one way that other admins have been doing so on WordPress: by installing plugins.
Plug In, Be Secured
Careful, now
Imagine buying, say, an operating system for your computer, and you just found out that the program isn't compatible with your hardware. Bummer, right?
It's a good thing thing that we can make websites through platforms like WordPress today, because if such a thing happened to your website, there's this one line that gets repeated by anyone who's familiar with how WordPress operates: "There's a plugin for that." Popular security plug-ins on WordPress are: 
Sucuri and Wordfence. You can install this in your WordPress site or you can ask your developer to ensure that you have either one of these installed on your website.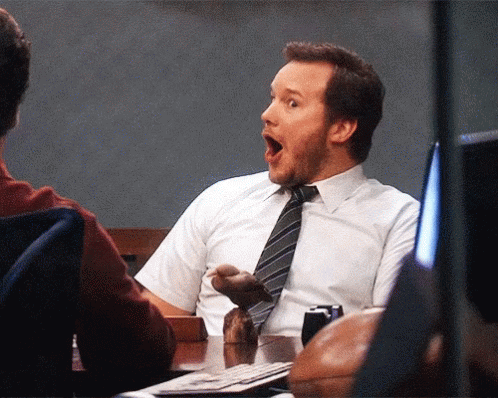 So, does it come as any surprise that even in terms of website security, all it takes is for a plugin to solve the problem? Well, more or less—that is, it still depends on how seriously you take your website's security. It is also very important to note that if you plan to hire a web development company to create your website, you should go for someone that knows how to code a WordPress site properly and to make his/her codes secured. 
In a 2017 report released by web security firm Sucuri, 39% of WordPress infections were caused by outdated installations which, to be fair, is a far cry from the 61 per cent recorded the year prior. Still, 39% isn't a figure one can just sneeze at.
Here's the thing about viruses, malware, and hacks that anyone versed in today's web space knows by now: as long as there's an exploit to be made, future ne'er-do-wells will always keep improving on those methods. 
As with practicing "due diligence" in your businesses and daily lives, you should practice the same when you are building your own website. Aside from updating your WordPress website and other plugins, here's what else you can do as a non-technical user of WordPress:
Here are Some Basic Website Security Practices You Can Follow Easily
Other than plugins, there are, of course, several strategies you can use for beefing up your security. Let's run down some of the most common ones:
 1.     Keep a backup of your website.
If you're not clued in on developer-speak, that means you have to make sure you always have a copy stored of your website's source code. 
While that might seem extraneous, that might prove to be very useful for those (knock on wood) instances when your website gets hacked. At the least, you could restore a copy of your website before the hack or, at the most, it would allow you to pinpoint any lapses in the code that might have been exploited.
2.      Implement a strong username-and-password combo.
Heck, yes! The most basic of all web security protocols is still one of the most proven ways you could use  to strengthen your website security. 
In case you might need a refresher on how this works: go for longer passwords (like 15 characters long, at least); use ALL the characters on your keyboard when creating a password; and change your password every two-to-three months.
 3.      Limit access of your website
We don't just mean limiting access to people here; "limited access" also means limiting users to specific roles for the website; or even limiting directories or files to a few people (which, as you might be expecting by now, also requires a top-notch password).
—
If we can sum all of what was written above in a single phrase, it's this: secure your codes, make sure you only install plug-ins from reliable sources, update and monitor your website regularly. Keep that on top of your mind, and you might not even have to suffer through a single security attack as long your website is running!